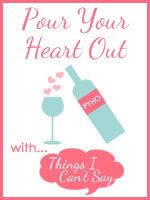 I encourge you to visit her
amazing blog
and read other pourings.
**************************************************************************
Remind Me
In my life there have been gentle breezes and gale force winds.
I have heard quiet small whispers flowing tendering into my subconscious and huge crashing cymbals, clanging & bursting my eardrums.
Some lessons have come wrapped in brightly colored paper and ribbons and others have arrived in a dirty brown bag tied with twine.
I have been both teacher and student, I have taught and I have been educated.
I find that in my darkest times, where I am sure my glass is half empty that I am in need of steady shots of gratitude.
So…..
When I tired and grumpy, when I am sure I don't have the energy to keep going, keep doing.
Remind Me.
Of my beautiful friend who wears a wig now and is fighting a deadly disease with every bit of her heart, body and mind, while raising her gorgeous children.
When I bemoan the struggles of infertility and the heartbreak, depression and unworthiness it offered.
Remind Me.
Of the millions of women that are still waiting for their dream baby, remind me that my body may have let me down many times but it also rebounded and gently carried the little boys who light up any room they are in.
When I lack patience and composure with my sons, lamenting raising two at a time as if it is a chore.
Remind Me.
Of our dear friends who longed for a child and were given the gift of a twin pregnancy only to lose their beloved son weeks before his sister was born, who came home to lay one child in one crib while its companion sits empty.
My children are not a chore, they are my joy.
When I tire of the advice, unsolicited opinions and imagined meddling that I perceive my mom is doing.
Remind Me.
Of how her gait is slowing down, of how much she reminds me of her own mother and I see my future as sure as the shape of our calves and the gentle turn of our toes. Her beautiful spirit shines in every moment her smiles meets her grandson's, she loves me beyond herself as I love my own children and how I treasure the pure gift of her presence in our lives.
When I miss the powerful love of first meeting my husband, grieving the romance and spark that seems lost in the daily lives we live.
Remind Me.
Of the ugly divorce my sister is enduring, of the years of feeling taken for granted and the hands that touched her in anger instead of affection.
Love given in any form is a precious commodity, savor and reciprocate it.
When I feel alone and am sure no one cares about me at all.
Remind Me.
Of the words, hugs and support I am surrounded by in every moment of my life, the pure friendship and affection that I see in so many places as I journey through this world. I am so lucky to have a tribe that welcomes me in time and time again.
When I belittle myself, my body or my writing, sure I have no good qualities or talent.
Remind Me.
Of all the words that I have given to all of you here, that in the final analysis the only person I need to pour my heart out for is me, that the sparkle in my husband 's and children's eyes as they look at me is all the acceptance and confirmation I value.
For every moment, big or small ,that tears me down, makes me less, chips away at my spirit
Remind Me.
That I am "more" than I can even imagine in every way.
And then my friends, I will Remind You of the same.