Tell me about your friendships and I will tell you about your life.
Give me a glimpse of the people who offer your heart a safe place to rest and I will know your secrets are being kept and your spirit is being uplifted.
Weave me the tales of your escapades and shenanigans together so I can be sure she is a worthy and trusted ally that lives alongside, instead of through, you.
Paint me a picture of the cards sent, the emails opened, the voicemails saved; all of them immersed in normal, day-to-day, banal stuff, yet still manage to color and add sparkle to your relationship.
Allow me entrance to the dark times, the disagreements, the times you stood your ground; backs to one another, silent and seething with righteousness so that  I can look at you now and see your commitment to one another, the ability to forgive written on your souls.
Lay my ear close to the midnight conversations and shared laughter that makes sense to nobody but the two of you and I will smile and nod my head in understanding, pulled into your camaraderie.
Pull out the photos or draw me the pictures of your cheeks touching, your mouths split in smiles with arms wrapped around one another, so that I can feel the abounding joy of souls meeting and blending, the safe haven of your attachment.
Sit with me, disclose those moments of despair where she pulled you from the depths, held your hands and allowed the tears to cascade slowly down you face, gently wiping them away, without saying a word.
Come, tell me the story of the other love of your life, a woman who knows and accepts you, enriches every facet of your world simply with her presence.
Because in all those moments;
Big and small
Laughter and tear soaked
Earnest and completely frivolous
 I will discover the person you are; certain in my knowledge that you are loved.
In response to Angela's prompt about Exploring Friendships
I wrote this in the Fall of 2011 in response to a guest post, but when I saw that the prompt this week was about Friendships I thought of it, read it and decided that it was right for this. Lisa and Noelle are my best friends. They have seen me through every happy and sad, normal and extraordinary  thing that has happened in my life for the last 18 years of my life and I am so glad that I have them in my life and my heart. While this is a broad "memoir", these are my thoughts and memories of them, in so many ways.
 I truly hope that you have  friends in your life like My Lisa and Noelle.
If you do, you are lucky indeed.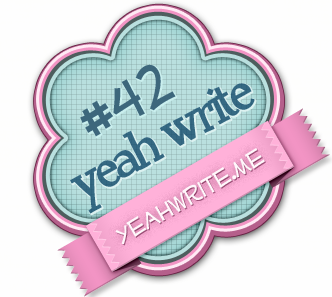 and because my girlfriends are BLOGWORTHY,
I am linking this love letter to them to YEAH WRITE #42 today.