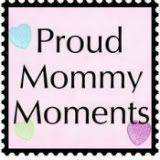 I am very excited about the Mommy I have to share with you today.
She came into my life this year and made me so happy about how the internet connects all of us.
Jenna (Frelle) from Made More Beautiful is the kind of friend and blogger everyone wishes they had.
A mom, a writer, a singer ( a really good one) , a survivor and a confidant, Jenna is an every woman who knows how to have fun while digging into the deep dark stuff and showing us the way out.
The more I got to know her, the more I was captivated with her life and her journey to become better, to feel deeper, to love freely.
She is interesting and thoughtful and she always seems to know when I need to be lifted up. Her friendship means a great deal to me.
Plus, it's hard for me not to love a woman who named her blog Made More Beautiful based on this quote (oh how I love quotes)
"When the Japanese mend broken objects, they aggrandize the damage by filling the cracks with gold. T
hey believe that when something's suffered damage and has a history it becomes more beautiful." ~Barbara Bloom
She was recently at Blissdom and her post about meeting a singer there will move you to smile and tears.
Jenna is a mom to four really amazing children, 3 girls and one little boy who are the reason her smile is so bright.
Today she is sharing a moment about Grace, her daughter with Aspergers.
I am virtually handing you a Tissue because this story will bring happy tears to your eyes:
**********************************************
While on vacation in 2009, our family hiked at Coker Creek Falls in eastern TN. About 3/4 of the way there, Grace (age 9) started asking questions about the hike. She had been on some hikes before with her dad and her YMCA Indian Princess tribe, but she didn't know what to expect from this place that no one in the car was familiar with. I gave her the booklet so she could read about Coker Creek Falls to see if that helped at all. And I tried my best to answer her questions, and give her encouragement, but things went downhill quickly..
"What if I break my arm or leg?"
"How will we find crutches in the woods?"
"This says rock ledges! No, my mind is NOT running away with me! I'm gonna die!"
*major meltdown ensues*
We talk. I reassure.
Me: "Do you trust me? Have I ever taken you somewhere to do something that I knew was not safe? I brought Felicity and Jackson with us. Would I bring the little ones to someplace I thought was very dangerous and where one of you could die?"
She becomes slightly more rational…
"There are a lot of bad things that could happen that I'm afraid of. I was all excited till I found out what this hike was!"
I reflect her feelings.
"I know we have never been to Coker Creek Falls. I know it's a new experience and that can make you nervous and scared. I know that you're afraid that you could get hurt. But I'm here to keep you safe and to make sure nothing bad happens to you"
More freaking out.  More crying and shaking.
I encourage.
"You can do it! It's an adventure! Come with us!"
More hemming and hawing and crying and hiccuping.
By the time we got to the parking lot, I was emotionally exhausted already and my ears were hurting from her crying and yelling.  Seriously. I didn't know how I was going to hike, let alone have the mental and emotional resources to help my children.
About five minutes into the trail, which had been gentle and sloping, we came to a manmade set of stairs and railings meant to help people descend to an area recommended for going out onto the falls and even hiking up the rocky crags in the falls! Lily, Felicity, and I scampered down to the bottom, but realized that we needed to have worn crocs or water shoes, as well as swimsuits, to enjoy the falls that way. We scampered back up, and attempted to continue on our hike.
Grace was having none of that. She took one look down the path, as it narrowed and curved downward, and started absolutely freaking out.
She started stomping her feet and screaming to have someone stay with her or take her back to the car. I decided that she needed to be brave and come along, because the rest of the family wanted to take the hike.
Grace: "I can't go on any further!"
Me: "Yes you can, I know you can do this."
Grace: "I'll just stay here"
Me:  "Honey, you can't stay here."
Grace: "Ground me from everything, just please don't make me do it!"
I felt badly for her. I knew she was really really terrified. But I also knew that this was a teachable moment, and that if she would come and have the adventure with us, that she would be proud of herself for doing it.
I showed her that Felicity, who was 3 at the time, was ambling up and down the trail ahead of us. I reminded her that I had done a scouting mission to check out the trail. I asked her if she would hold onto me with her hands around my arm, and showed her that I would hold her around the shoulders, and that we could go a little ways. We took baby steps, but we made some progress past the manmade railing point. She was sill hiccuping a little, and shaking and clinging to me, but we started down the path with no more verbal resistance!
Yay!
A few times we even got to the point where she was just holding my hand and not clinging to me!
We started on our return trip about 20 minutes later, and she had relaxed enough to converse and look around. I suggested that we each take a small quartz-looking stone from the path to remind us of our journey, and she agreed to do that.
Felicity was hiking ahead of us, and chirped "We hiking in the magic rainbow forest!"
Grace deadpanned: "Magic Rainbow Forest? More like plummeting to my death!"
I have a ray of sunshine and a little black storm cloud, don't I?
Afterward, Grace said she was glad she had hiked, that it was very pretty, and that she appreciated that I had my hand on her the whole time.
Mission Accomplished!!!
**********************************************************************
What a truly beautiful and PROUD moment!
You go Grace!
Jenna what a fantastic way to show her that you are always with her.
I can say that I struggle with this with Jacob often, he is still afraid of slides and swings and jungle gyms.
However, I know that if we keep at it he is sure to either outgrow that fear or know that I will always be by his side, to cushion his fears and his falls.
Isn't Jenna wonderful??
You can find her writing beautifully on her blog: Made More Beautiful
GO and read the post that she calls "her favorite piece of writing"
or tweet with her
Jenna, thank you for being her with me today and sharing this amazing moment with us, it was truly an honor to have you here!