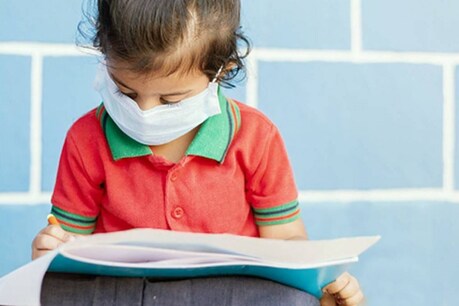 Till now, it is believed that Corona Virus is affecting adults, especially older adults and people with weak immunity, and children are at very low risk. But if we look at the figures of the last few weeks, about 100 such cases were found in children in the United States, UK, France, Italy (Italy), Spain and Switzerland, in which symptoms like Kawasaki Syndrome were found in children. The World Health Organization (WHO) is investigating how this syndrome is related to Covid 19 infection.
What is Kawasaki Syndrome?
It is a disease that affects the blood vessels, heart and other organs. High fever, low blood pressure, hoarseness, and difficulty breathing are commonly seen in children under the age of five. But, in India, this disease has also been seen in children older than this age. This is the biggest cause after Rheumatic Fever, which causes heart disease in children.
Is the situation critical in India?
Kawasaki syndrome occurs on an average of 150 per 1 lakh children under 5 years of age. According to a study of Global Cardiology Science, the situation in India is bad because the disease is not identified on a large scale. On the other hand, boys are seen more prone to this disease because the ratio of boys and girls to the disease is 1.5: 1 in India. However, so far no case of this syndrome has been reported in the Corona era in India.
What is the picture so far?
In Europe and America, children suffering from this new syndrome admitted to hospitals, corona virus was confirmed in many of them but some children did not. Three meanings are being drawn that the syndrome is not related to Kovid 19 or that the children who did not get the virus in the investigation, destroyed it until the investigation, or that the children who did not get the virus in the investigation, probably did not have the correct report. was.
"Severe burns were seen in these children as a response to the Kovid 19 infection, but as seen in adults, no severe lung disease was seen in these children." The Guardian wrote this reference to Dr. Nazima Pathan, a pediatrician from Cambridge.
Have to understand China's data
Although the child Kovid is considered less susceptible to 19 infections, the Chinese data should be understood. Early data from the Chinese CDC said that children are not vulnerable to the disease and 13 percent of confirmed cases showed no symptoms. After this, when the data came out after combining confirmed and suspicious cases, it was said that about one-third of the children between 6 and 10 years were asymptomatic.
what does it mean? According to Yatin Mehta, a doctor at Medanta Medicity, Gurugram, even if children do not develop severe symptoms of Kovid 19, it does not reduce the possibility of infection spreading to others. HT's detailed report on this whole issue also says that out of the total number of people admitted to hospitals due to severe symptoms, only 1 per cent have been children.
Do not ignore if you see these symptoms in children
Paleness on the face or body of children, abnormally cold touch, difficulty in breathing, problems with breathlessness or gasping, blueness on the lips, any kind of attack, random slowness or inactivity, loud pressing If you notice any symptoms such as rashes or painful crying, seek medical advice immediately.
Read Also :

Obama furious over Trump dealing with Corona, leaked audio call revealed