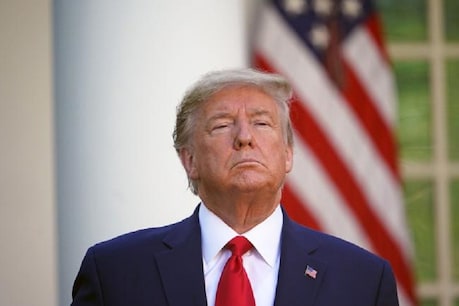 Washington. America (US) President Donald Trump has said that the deadly coronavirus attack on the country is worse than the Pearl Harbor and 9/11 attacks. During a meeting with the nurses, Trump said in the Oval Office of the White House - We have faced the worst attack ever in our country. This is really the worst attack. This is worse than Pearl Harbor. This is much worse than the attack on the World Trade Center. Never before has there been such an attack.
At another event at the White House, when reporters were asked about his comments comparing the Kovid-19 to Pearl Harbor and the September 11, 2001 attacks, Trump said, "I see this invisible enemy as a war . It could have been stopped earlier, but it was not done. He said, 'More people died in this than the people who died in the Pearl Harbor attack. In this, more people died than those who died in the attack on the World Trade Center. 3,000 people died in that attack, unfortunately we have crossed this figure. We see it as war.
Corona Task Force will not break
As of Wednesday, more than 72,000 people have died of corona virus in the US and more than 1.2 million people have been found infected. More than three crore people have applied for unemployment allowances due to social distance rules and the complete shutdown of states and businesses. Meanwhile, Trump said that the White House task force did a great job on the corona virus. He said that the White House task force will still remain and new members will be added to it. A day before that he said that it would be finished.
The president, who formed the task force in January under the leadership of US Vice President Mike Pence, said, "We are retaining the work force for some time." I am contemplating when we can finish the work force, because by then it is expected that its work will also be completed. He said, 'The work force has done a fantastic job. I had a meeting yesterday and we are still retaining the work force.
I want to open schools soon: Trump
Trump said he wanted to see the schools reopen as soon as possible. He said, 'I will say that teachers should not teach in schools for some time till the age of 60, especially if they have heart or diabetes or any other disease, until everything is well. Probably everyone can understand this. He praised the nurses for their 'bold sacrifices'. The president specifically referred to Luke Adams Nurse, who volunteered in New York City.
Trump said, 'Today the men and women in this room are real American heroes / heroines. Luke Adams has been a nurse for 11 years. He lives in Pennsylvania. When he heard the appeal of the volunteers in New York, he went there and slept in his car for nine days so that he could take care of the sick people. Adams said, 'Many of us had to stay away from our spouses, our children. We slept on solid ground or in cars and we did not do this for our benefit or safety.
Read also :
FBI Alert! Russia can be manipulated in US elections -2020